Join the GRRC
Fuel your appetite for all things Motorsport at Goodwood, with priority access to tickets, member-only events, exclusive competitions and much, much more.
The must-have subscription for motorsport enthusiasts
Joining the Fellowship is the only route to upgrade to become a full GRRC Member; the highly sought after Club started by The Duke of Richmond over twenty years ago, for those who want to be at the heart of Goodwood's world-leading motorsport events.
*Fellowship subscriptions are billed annually.
A host of year-round benefits
Priority ticket booking

for Festival of Speed and Goodwood Revival

Stream GRRC videos

including full coverage of past events

Members' Meeting

access the exclusive GRRC-only event

Join a community

united by a love of motorsport

Competitions & offers

from Goodwood and our Partners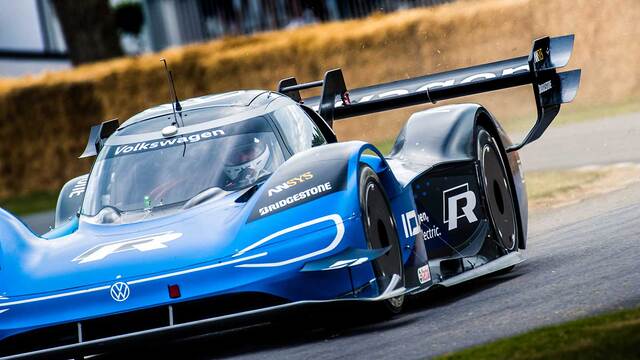 Priority ticket access to Goodwood events
Be at the front of the queue for tickets, by joining the Fellowship.
Access Festival of Speed and Goodwood Revival tickets ahead of the general public, and enjoy 'early bird' ticket prices to the GRRC-only Members' Meeting each year.
---
The world's most exclusive race meeting
Joining the Fellowship is the only way to experience the Goodwood Members' Meeting, either in person at the Circuit, or by accessing our exclusive live stream in full.
Don't miss the thrilling races, incredible demos and plenty of other surprises.
---
Only route to membership
Joining the Fellowship is the only way to become a full member of the Goodwood Road Racing Club, with all of the extensive benefits that brings.
With track days, driving tours, social events, partner offers, event tickets and enclosures and much more, full membership is highly sought after. The waiting time is currently four to five years.
---
Watch 25 years of Goodwood racing
Missing motorsport? Stream the whole back catalogue straight away.
The GRRC Fellowship offers everything from in-depth documentaries to full-day coverage of our historic motorsport events. Bursting with Goodwood motoring content from days gone by, the only difficulty will be choosing between Festival of Speed, Goodwood Revival and Members' Meeting.
---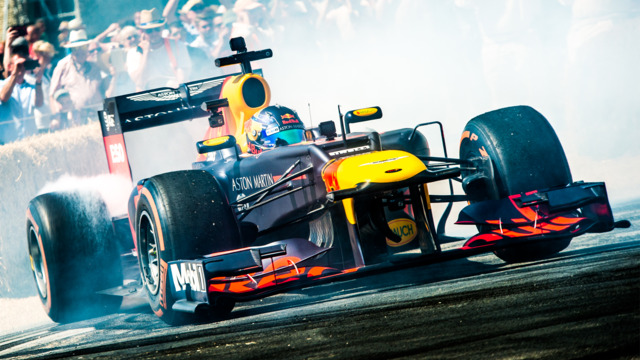 Give the gift of motorsport
Treat a friend or loved one to a GRRC Fellowship subscription, boasting a whole year's worth of exclusive Goodwood Road Racing Club benefits.
BUY A GIFT VOUCHER
What are Fellows watching most?
Get closer to the greatest motoring stories of all time.
Experience for yourself the tales of racing's greatest moments, crazy car collections and the whole back catalogue of Goodwood's awesome events.
Below are our most-streamed videos.
A warm welcome to the GRRC community
Stay up-to-date with our motorsport news via your monthly e-newsletters and triannual printed newsletters. You'll also receive an annual pack, including event stickers and the new GRRC 'Almanac'.
Our private Fellowship Facebook group invites you into the online fold of motorsport fans where you'll find the inside track on motorsport news and trends. You can also show off your membership in style, by wearing your lapel badge and displaying your car sticker.
---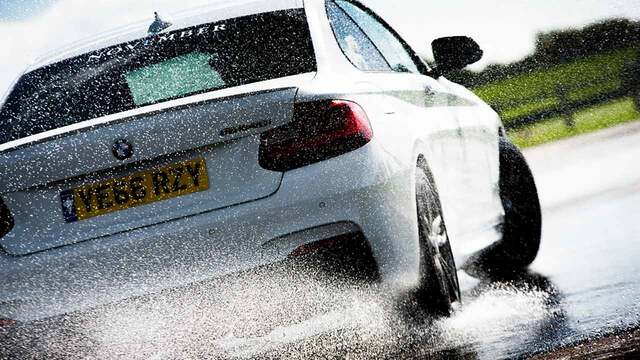 Exclusive competitions and offers
Enter money-can't-buy competitions and enjoy a range of offers courtesy of Goodwood and our Partners, including complimentary guest passes and discount on membership of The Kennels, Goodwood's exclusive clubhouse.
The Fellowship even puts you in the driving seat, with exclusive discounts on selected Goodwood driving experiences, so you can take on the historic two-and-a-half-mile circuit yourself.
---
Frequently Asked Questions
To help answer your queries, these are the most frequently asked questions about the GRRC Fellowship.
What is the GRRC Fellowship?
Launched in 2017, the Fellowship was established as a way to be part of the Goodwood Road Racing Club, whether you wish to become a full Member when a space becomes available, or simply want to be part of the Club through the Fellowship and enjoy the carefully selected number of GRRC benefits. Being a Member of the GRRC is very sought-after and, in order to maintain the exclusivity of the full Club, we do not want to increase the total number of Memberships, so the Fellowship ensures the Club is accessible for more people to enjoy.
What are the benefits of the GRRC Fellowship?
See the full list of benefits carefully selected with Goodwood motorsport enthusiasts in mind.
Key benefits of the GRRC Fellowship:
Enjoy 25 years of Goodwood motorsport archive, including full-day coverage of past headline events
Attend the GRRC-only Members' Meeting or watch online
Buy your tickets to the sell-out Festival of Speed and Revival one week ahead of the public
Watch original GRR films, documentaries and reviews ahead of the public
Receive an annual pack including a lapel badge and car sticker
15% off Ultimate Driving Experiences at Goodwood
Enter money-can't-buy competitions
...and much more!
How can I purchase a Fellowship and how much does it cost?
The easiest way to purchase a GRRC Fellowship is online:
The cost is £46 per year on a rolling 12-month basis.
Alternatively, you can purchase the Fellowship over the phone by calling the Ticket Office on 01243 755055.
Can I purchase a GRRC Fellowship for someone else?
Yes. Our GRRC Fellowship vouchers mean you can purchase a GRRC Fellowship for a gift for a special someone so they too can enjoy a whole year's worth of exclusive Goodwood benefits. Find out more here.
Is joining the GRRC Fellowship the same as a Member?
No. The Fellowship has been introduced to provide benefits for those waiting to become a Member, as well as offering relevant benefits to the wider motorsport community that may not be able to travel to Goodwood and enjoy the Membership benefits regularly. As such, Fellows will enjoy a selected range of benefits, but there are some (such as paddock access at Goodwood Revival) that are solely for Members.
How do I join the GRRC as a Member in full?
After joining the GRRC Fellowship, you can join as a 'Member-in-Waiting'. When a space becomes available to become a full GRRC Member, we will be in touch with you. If you decide to become a full GRRC Member, the money paid for your time as a 'Member-in-Waiting' will be deducted from the Joining Fee accordingly. If you wish, you can decide to decline the invitation for Membership and remain on the GRRC Fellowship, but you will lose your place within the 'Member-in-Waiting' line.