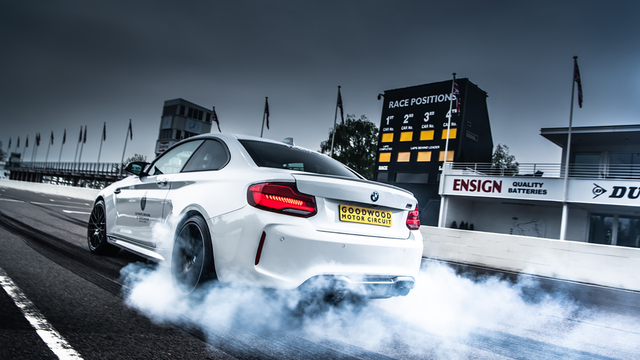 Unforgettable experiences only at Goodwood
With so much to do across the estate, the question is how to fit it all in.
Experience a traditional afternoon tea or a leisurely round of golf on our renowned courses. Thrill-seekers can choose from many different driving experiences at the historic Motor Circuit or take to the sky with one of our aerial adventures and soak up sweeping views of the coast.
---
Discover what's on
Find out dates for your diary so you can experience all the activities available. Alongside our renowned flagship events, there's restaurants, exceptional experiences and walking routes for you to enjoy.
Give the gift of Goodwood with our Estate-wide gift card - your loved one can choose their perfect present and book it for a time that suits them.
---
Plan your day, your way
Combine some of our estate offerings to create your own special escape.
Tuck into delicious food at our Farmer, Butcher, Chef restaurant after a cycling session or leisurely round of golf. Spend time doing what you love, whether that's a relaxing day making the most of our spa treatments followed by afternoon tea at Goodwood House or something more adventurous.
---
Enjoy the natural beauty of the Estate
Soak up the picturesque surroundings of our park and woodland with two beautiful walks.
Bird watching at the dawn chorus
Start your day with an early morning adventure and listen to a huge variety of birdsong.
The woodland adjacent to The Stables, along our blue walking route, provides a beautiful morning view across the Park Golf Course. Sunrise can be a reflective, peaceful time and is a great opportunity for bird spotting so bring your binoculars.
---
Forest bathing at Seeley Copse
Escape into the heart of the ancient forest at Goodwood for your own special mindfulness treatment.
Our Seeley Copse woodland, found along our red walking route, is the perfect environment for practising the Japanese art of Shinrin Yoku. Being outdoors, surrounded by nature, helps to improve your mental and physical health.
---
Turn your trip into a hotel stay
Plan your relaxing escape, making the most of all the activities the Estate has to offer. There is so much to do at Goodwood, the only question will be how to fit it all in.
THE GOODWOOD HOTEL
The Goodwood Hotel, Chichester, West Sussex, PO18 0QB
---
Immerse yourself in Nature all year round