Goodwood Estate
Chichester, West Sussex, PO18 0PX
Saturday 6 August to Sunday 7 August 2022
Eroica Britannia
The iconic cycling event has moved to Goodwood. Buy your tickets for an unmissable festival of cycling!
The Eroica Britannia cycling festival has moved to Goodwood for 2022. Riders and their pre-1987 bikes will take to three new routes with stunning views of the Sussex South Downs.
The family-friendly festival will feature brilliant entertainment, pit stops showcasing local produce, and the chance to ride classic bikes on the same roads where the 1982 UCI Road World Championships were won and lost.
New year, new challenge!
The start of the year is a perfect time to look ahead to a new challenge. Whether you are returning to cycling after a few years away, or a seasoned rider looking for an event that's more than just a bike ride, one of Eroica Britannia's Classic Rides is the perfect target for 2022.
LEARN MORE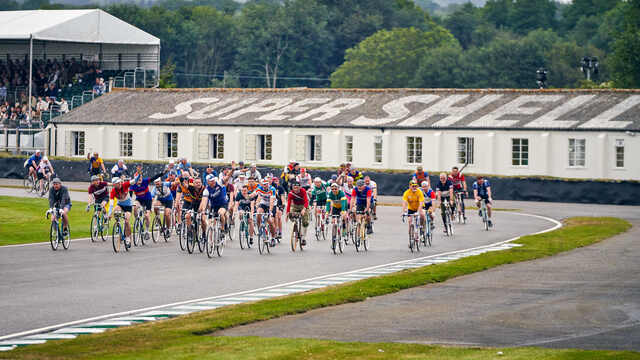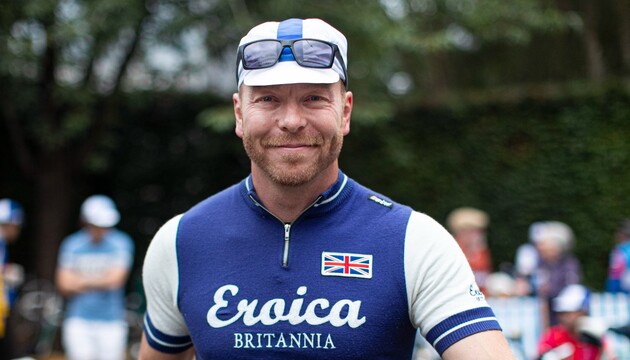 Eroica Britannia in August 2022
Eroica Britannia, the iconic cycling festival, has found a new home at Goodwood. Over the weekend of 6 and 7 August 2022, this family-friendly event will celebrate everything you love about classic bikes and cycling heritage. Expect epic rides, brilliant music and sensational Sussex food and drink. The weekend culminates with a three-route classic tour of the South Downs on pre-1987 bikes. This is a new Goodwood experience that you simply can't miss!
---
Book early to save on your 2022 Eroica Britannia tickets
The 2022 Eroica Britannia qualifies for the UK Government's 'creative industry tax relief', with a reduced VAT rate of 12.5% until 31 March 2022. We are pleased to be able to pass this saving on to our customers, which will apply to a number of entry products across the event. Ticket prices will remain at the reduced VAT rate until the end of March, when it will return to the full rate of 20% from 1 April 2022.
---
The Eroica Story
Eroica Britannia was started by four friends who took part in L'Eroica in 2008. Falling in love with everything it stood for, their vision was to create a ride in the wonderful English countryside and build a family-friendly festival. Eroica Britannia celebrates heritage, the best of food & drink, outfitting & style, craftsmanship, music & entertainment, with the joy of cycling leading the way.
---
Eroica Britannia: Vision
Eroica Britannia stands for authenticity, adventure, heritage, and passion. Riding through beautiful countryside on vintage bikes rekindles the adventurous spirit of an earlier era.
More than a bike ride, Eroica Britannia brings the past to life and challenges each rider to accomplish something great.
Giancarlo Brocci, the Italian founder of L'Eroica, encourages us to "discover the beauty of fatigue and the thrill of the conquest."
We remain true to Giancarlo's vision.
---
Eroica Britannia: People
Cycling is for everyone. At Eroica Britannia, small children can enjoy our traffic-free Family Ride, while our oldest Classic Ride cyclists are in their 80s.
There's a global community of Eroica riders of all ages and backgrounds, brought together by their shared love of the bicycle.
To ride Eroica Britannia is to join these like-minded riders, to discover a camaraderie and spirit that unites vintage cyclists from all over the world.
---
Eroica Britannia Cycle Parade Highlights