Future Lab
Join us for the immersive technology experience at the Festival of Speed or listen to our new podcast exploring leading innovations.
Presented by
Enjoy gazing into the future at the live Future Lab exhibition, at the Festival of Speed. You'll get to explore themes ranging from space exploration, autonomous transport, robotics and personal flight.
See it first

The most influential players in technology present monumental advancements in the field.

Get Involved

We've welcomed everything from a full-body VR racing simulator to a robotic cocktail maker.

Huge Variety

An enormous array of attractions such as robotics to jet packs and autonomous race cars.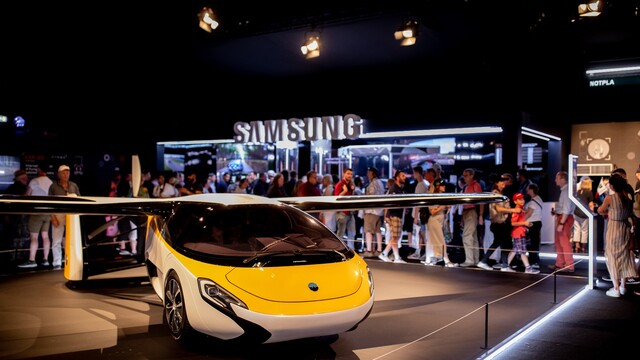 See the most innovative visions of future technology
Since launching in 2017, Future Lab presented by bp has become recognised globally as a launchpad for international firsts playing host to some of the most innovative and forward-thinking visions of future technology.
Goodwood's innovation pavilion is packed with dynamic, interactive technology to inspire everyone from industry enthusiasts to the next generation of scientists, inventors and explorers.
---
Introducing The Future Lab Podcast brought to you by Randox
Hear the stories behind the new technological innovations shaping the future. Join curator Lucy Johnston as she talks to big names paving the way for science fiction to become reality, so you can be on the pulse for the latest and greatest developments in the field.
Be ready to journey to outer space with Astronaut Tim Peake and discuss all things Formula E with driver Lucas di Grassi.
---
Fully sustainable fuels
F1's aim for carbon neutrality sees 100% sustainable fuel for engine testing.